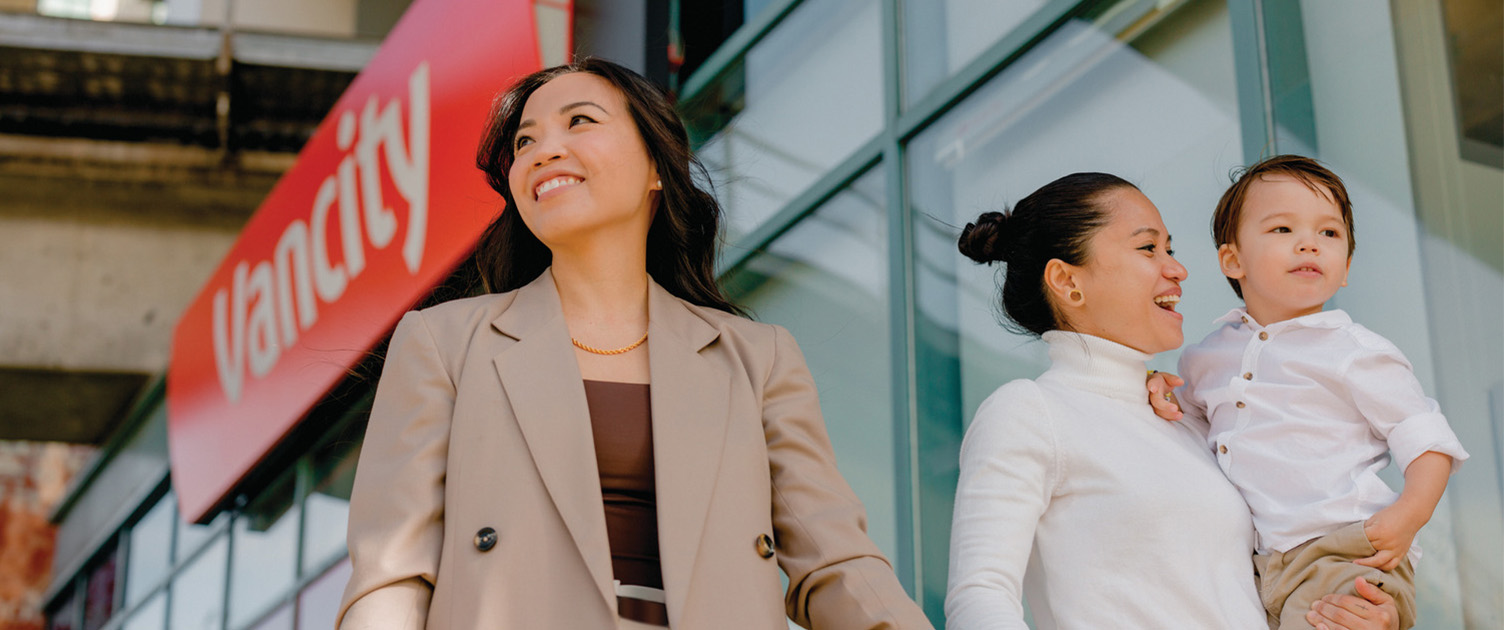 Whether you're a new cardholder or trying to get a handle on your finances, it helps to know the basics. Here are our tips for using your credit card wisely.
Know and manage your credit limit.
Your current credit limit can be found on your enviro™ Visa* statement and is also available when you log in at Manage my Visa card. Remember to manage your spending by staying below the credit limit. Consistently spending close to the credit limit has a negative impact on your credit score. If you spend above the credit limit, a $25 fee will be charged.
To review or change your credit limit:
Call us at 604-877-4999 or 1-800-611-8472 (toll-free).
Pay your balance on time.
If you don't make at least the minimum payment on time, we may limit the use of your credit card. To make it easy for yourself, set up automatic payments on your enviro Visa account, so you'll never have to worry about paying additional interest due to a late or missed bill payment.
Making your payments on time builds a good credit, which you may need to get a cell phone, cable, internet and in some cases, to rent a home or get a job.
Try to pay your balance in full. If you're only able to pay a portion of your balance, pay as much as you can. Even a small amount more than the minimum payment can make a big difference.
Are you regularly only paying a portion of your balance?
Talk to us at 604-877-4999 or 1-800-611-8472 (toll-free) about a low-interest rate enviro Visa card or other possible options.
Understand when and how interest is charged.
For purchases that appear on your statement for the first time, you won't be charged interest if you pay the entire balance in full by the payment due date, which is 21 days from your last statement period. If you don't pay the balance in full, interest will be charged starting from the first transaction date of each purchase.
For cash advances, cash-like transactions, and balance transfers, you'll be charged interest right away, starting from the date of the transaction.
Your interest rate appears on your enviro Visa statement. Interest rates on Vancity enviro Visa cards are the same for purchases, cash advances, balance transfers and Visa cheques.
Learn more about how interest works
Set up Vancity enviro Visa alerts.
With Vancity enviro Visa alerts, you can monitor your financial activity from within your online banking account, so you can better manage your transactions. We'll automatically send you an email and/or a text message to notify you of changes to your account.
You can choose to receive any or all of these five alerts:
Outside Canada
When a foreign transaction (including cash withdrawals) occurs
Purchase amount
When a purchase over a set amount, which you can specify, is made on your account
Online/phone transactions
When your account is used for a transaction online or over the phone
Cash withdrawal
When a cash is taken out of your account from an ATM
Transaction declined
When a transaction on your account is denied
Learn more about how to use and sign up for enviro Visa card alerts.