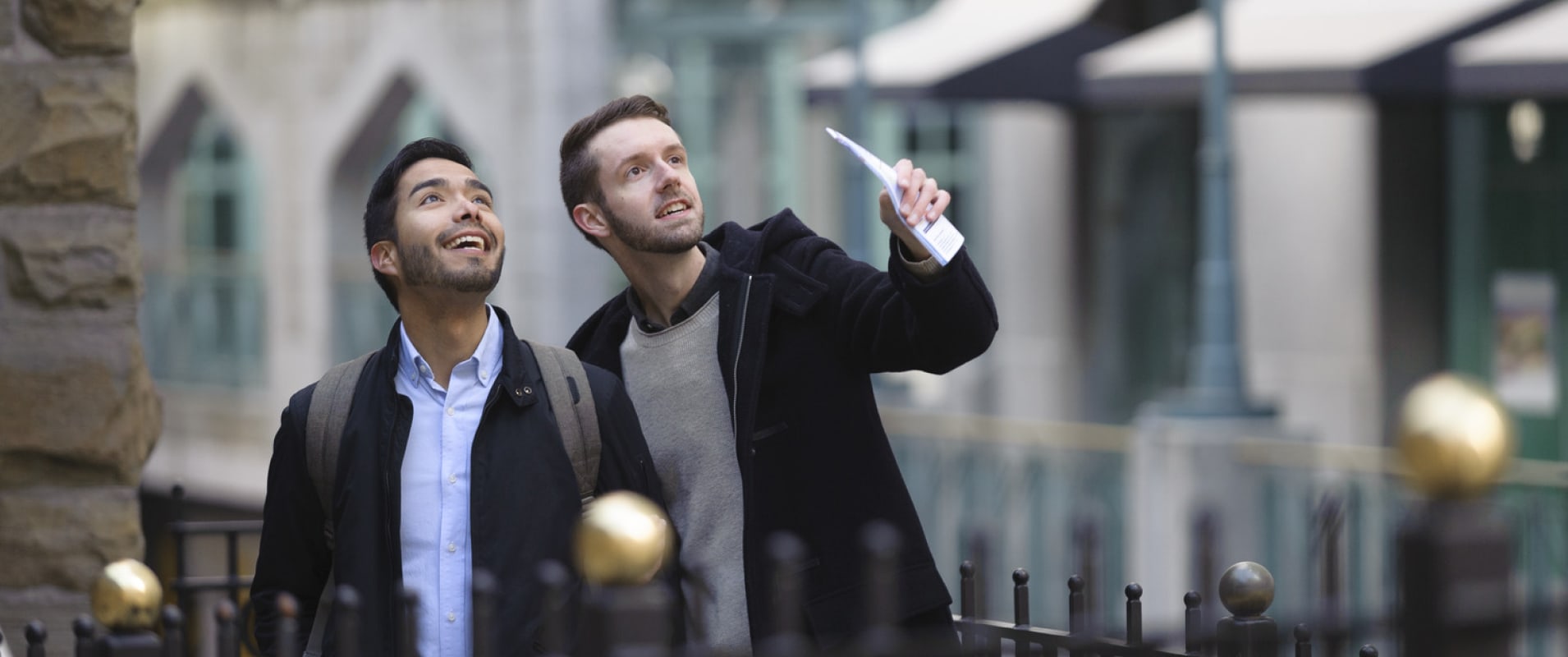 Secure foreign currency.
Getting foreign cash before travelling outside Canada will save you time, reduce your exchange fees and eliminate stress. All Vancity community branches carry US Dollar, Euro, and the British Pound. Our Foreign Exchange department can provide any denomination you need — just give us two days for processing in case we need to order your funds.
Tip: spend your foreign coins
Foreign coins are not accepted for exchange once you're home. We can exchange your notes as long they're over $20 CAD equivalent.
Understand dynamic currency conversion.
When travelling internationally, your purchases can be converted into your home currency through dynamic currency conversion (DCC) by merchants instead of Visa*. DCCs are optional; they allow you to see the exact price of your item in your home currency at the point of sale instead of having to check your credit card statement afterwards. We advise that you ask the merchant whether they charge commissions or fees for this service.
Carry less cash.
Travelling with cash on hand is often a necessity, but what happens if you get pick-pocketed or lose your money? Unfortunately, you can't replace lost cash, but you can replace your card(s). Use your enviro™ Visa* card or Vancity MEMBER CARD® debit card for purchases, like your hotel and car rentals, to avoid carrying large sums of cash. Store your cards in separate places so you have a backup if one is lost. Lastly, check the expiry date and amount of credit available to you on your enviro Visa card so transactions are not declined.
Don't forget about your bills.
Arrange automatic bill payments from your Vancity bank account or enviro Visa account to avoid missing your monthly payments or late charges. To set up pre-authorized payments, contact each service provider and provide them with your account information.
Purchase travel insurance.
Protect yourself from unexpected emergencies with travel insurance from TuGo™ Travel Insurance1. If you're an enviro Visa cardholder, you can purchase optional travel medical insurance even if a pre-existing medical condition is present.
For more details, review the coverage certificate, get a quote or call Tugo at 604-231-3067 or 1-866-590-8472 (toll-free).