Finding the right mortgage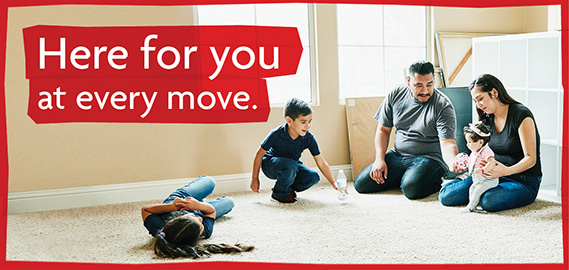 Limited time offers
Get up to $3,000 cashback on eligible mortgages 1
| | |
| --- | --- |
| 2.14%2 with a 5-year fixed rate conventional mortgage3 | A fixed rate mortgage offers a specific interest rate that is fixed for the term of the mortgage. Rate applies to new and renewing mortgages. |
A great mortgage is more than just a low rate. That's why Vancity is committed to helping you navigate your financial goals and offer personalized advice - as well as providing competitive rates, of course. So, whether you want to buy your first home or you're looking for something new, our mortgage specialists will be there for you at every stage.
Mortgage solutions as diverse as you.
With a variety of options for payments plans and interest rates, we can find a mortgage that is right for you. We know the choices can be overwhelming so the best thing to do is speak to us directly.
Open-term mortgage
Closed term fixed rate mortgage
Fixed-term mortgage
Fixed rate mortgage
Homeprime mortgage
Creditline mortgage
Mixer mortgage
Construction mortgage
Home renovation options
Laneway mortgage
Environmental options
1 When you purchase a new property and are taking a new personal mortgage loan ("Mortgage") with Vancity or move your existing Mortgage from another financial institution to Vancity with a Mortgage value amount of CA$100,000 or more with a four year fixed term or greater, you may receive a cash back bonus (the "Cash Back") of $1,000 for mortgages between $100,000 up to $249,999.99; $1,500 for mortgages between $250,000.00 up to $499.999.99; $2,000 for mortgages between $500,000.00 up to $749,999.99; and $3,000 for mortgages greater than or equal to $750,000.00. An appraisal fee may apply. The Vancity Mortgage Cash Back Offer may be changed or withdrawn at any time without notice. For full details view Terms and Conditions.
2 Some conditions apply. All applicants must meet the Vancity lending criteria. The annual percentage rate (APR), compounded semi-annually, not in advance. The APR is for a mortgage of $100,000 with monthly payments and a 25 year amortization. APR assumes no fees apply. You may be required to pay additional fees which would increase your APR. Rate is subject to change or may be withdrawn without notice at any time.
3Some conditions apply. Available to Vancity members on new and renewing mortgages where the mortgage loan-to-value is less than 75% and the amortization is 25 years or less. Must be owner occupied. All applicants must meet the Vancity lending criteria. Rate is subject to change or may be withdrawn without notice at any time