One to One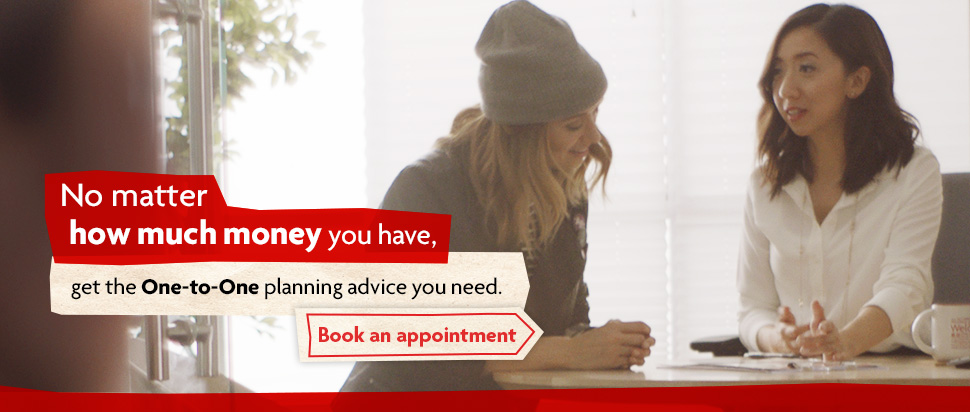 Planning advice for you.
Vancity members are part of a credit union that doesn't underestimate anyone. We believe quality planning advice should be accessible to all of our members. Unlike many other financial institutions, there is no minimum dollar amount needed to get access to a planner. Whether you have $1 or $1,000,000, at Vancity you'll be treated equally.
Choose the planner who fits your needs.
Not everyone has the same needs, so planning advice shouldn't be one size fits all. With our new One-to-One Planning Advice, you can choose a planner based on your own preferences, location and communication style. Maybe you're saving up for a major purchase, planning for maternity or paternity leave, or looking to open your own business. With the right planner, you'll be set up for success every step of the way.
Choose when and how to meet.
To make things even easier, our planners have extended their hours to better suit your busy schedule. Meet at any Vancity branch initially, and from there, you choose the way to connect with us that works best for you. You can also opt for a 15-minute intro phone call to help you select the best planner for you.
Take control of your financial future with Vancity's One-to-One
Please answer two short questions to receive a list of planners customized to your needs.
To take part in Vancity's One-to-One Planning Advice, you must be:
19 years or over
A resident of British Columbia
Where would you like to meet your planner?
What's your communication style?
We recognize that you need support from someone you connect with:
Meet your planner
Based on your answers, here are the Vancity planners we think may be a good fit for you. However, we don't expect you to choose from this information alone.
Please feel free to set up a 15-minute introductory call with as many of them as you'd like or skip straight to a 1-hour appointment with the planner of your choice. They'll meet you at a Vancity branch that's most convenient for you.
{{advisor.name}}
{{advisor.biography}}
{{advisor.designations}}
{{advisor.languages}}
{{advisor.demographic}}
Monday: {{advisor.schedule.mon}}
Tuesday: {{advisor.schedule.tues}}
Wednesday: {{advisor.schedule.wed}}
Thursday: {{advisor.schedule.thurs}}
Friday: {{advisor.schedule.fri}}
Saturday: {{advisor.schedule.sat}}
| | | | | | |
| --- | --- | --- | --- | --- | --- |
| Mon | Tues | Wed | Thurs | Fri | Sat |
| {{advisor.schedule.mon}} | {{advisor.schedule.tues}} | {{advisor.schedule.wed}} | {{advisor.schedule.thurs}} | {{advisor.schedule.fri}} | {{advisor.schedule.sat}} |
Book a meeting with {{advisor.name}}
15 minute introduction call
1 hour in-person meeting
---