Rent or buy - what's right for you?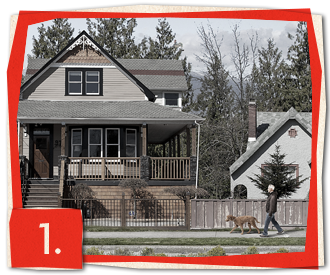 While owning your own home can offer improved quality of life, security, and a good investment, it may not be right for everyone.
If you're not sure you're ready to become a first-time home buyer or commit to a mortgage, this information can help you see your options a little more clearly.
Are you ready to buy?
Are you ready to become a home owner, and can you afford the fees, taxes, and monthly payments? Or should you rent for a while longer and save more money? It's important to understand the total cost of home ownership before you make a decision.
Remember, in addition to the cost of the down payment, you will also need to pay Property Transfer Tax, legal fees, appraisal fees, home inspection fees, home insurance and moving costs. Not sure whether your budget can stretch to cover these fees? A Vancity mortgage specialist can help you figure it out. Book time to talk to one now.
Did you know?
If the house you buy has a purchase price of $475,000 or less, you may be able to reduce or eliminate the cost of your property transfer taxes.
What are the pros and cons of buying?
There are lots of good reasons to become a home owner. But there may also be good reasons to continue renting. Here are some points to consider:
Home ownership advantages and disadvantages
You can renovate or decorate however you choose
Your home is an asset that won't incur capital gains tax
You may be able to earn money by renting out extra space
You may be able to use your home equity to finance another investment
Your home can offer financial security for your family or for retirement

You need to commit a large portion of your savings to a down payment
You are responsible for repairs, maintenance, insurance, property taxes and other costs
You may not be able to sell when you want or need to access ready cash
You need to commit to ongoing mortgage payments
The market will dictate the value of your property
Talk to us
To apply for a mortgage or get answers to your questions, please make an appointment to meet with a mobile mortgage specialist, visit a branch, or call our Member Services Centre toll-free at 1.888.826.2489.