How much can you afford?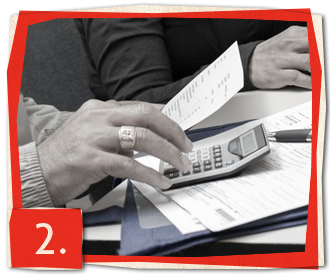 As a first-time home buyer, your biggest question might be, "How much can I afford to invest in a home?"
At Vancity, we can help you answer that question. Below, we'll look at important affordability factors such as the size of your down payment and the length of your mortgage amortization period (the time you have to repay your mortgage in full).
Down payment of 5% to less than 20% (high ratio)
When you put down less than 20% of the home's purchase price, your mortgage is considered a high-ratio mortgage.
That means, you must:
Choose a mortgage amortization period that's no longer than 25 years.
Pay for your mortgage to be insured
Mortgage insurance protects the lender in cases where a borrower defaults. You can pay your insurance in a lump sum upon closing or pay it in installments over the length of the mortgage. The cost of your insurance payments or "premiums" varies depending on the size of your mortgage, through an approved high ratio insurance provider.
Down payment of 20% or more (conventional)
When you make a down payment of 20% or more, your mortgage is considered a conventional mortgage
That means, you:
Can choose a mortgage amortization period of up to 30 years
Don't have to pay for additional insurance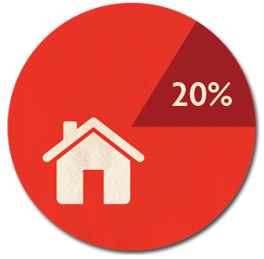 With mortgage insurance, you can still buy a home with a down payment of less than 20% of the purchase price.
Paying additional costs
On top of your down payment and your monthly mortgage payments, you may need to pay additional costs when purchasing your first home. Here's a detailed list of additional costs.

Calculate what you can afford
To calculate the amount you can afford to borrow, add up your monthly mortgage payments, any other housing-related costs (such as condo fees, property taxes, home insurance, mortgage insurance), and any other debt payments, including credit cards and car loans.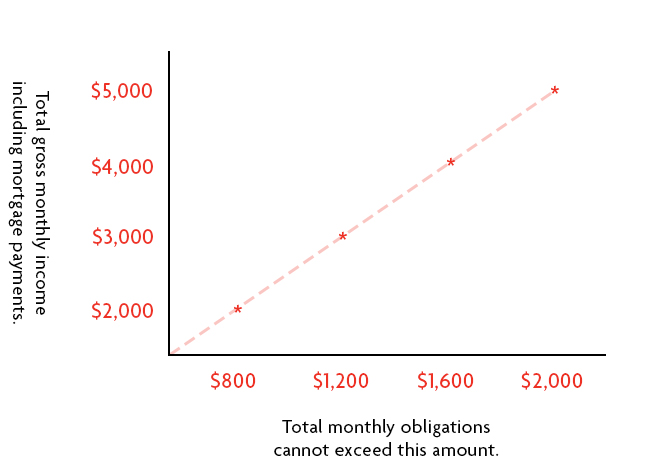 The total should not be more than 40% of your gross monthly income. This ratio of debt to gross income is called your total debt service ratio.
If you are new to Canada, be aware that all debts held outside of the country are included in your total debt service ratio.
To get a better idea of what you can afford, find out with our Mortgage loan calculator.
Get pre-approved
Find out how much home you can afford to buy—and be ready to make an offer faster—by getting a pre-approved mortgage. This sets the maximum amount you can borrow and the interest rate you'll pay on the loan before you start looking for a home.
A pre-approved mortgage agreement is valid for 120 days1, so you have time to explore the market and find the home that's right for you. When you do, you can make an offer confidently knowing that your financing arrangements are ready to go.
Talk to us
To apply for a mortgage or get answers to your questions, please make an appointment to meet with a mobile mortgage specialist, visit a branch, or call our Member Services Centre toll-free at 1.888.826.2489.
1120 day rate guarantee is only applicable for mortgage applications pre-approved on or after November 18, 2022.