Get ready to apply for a mortgage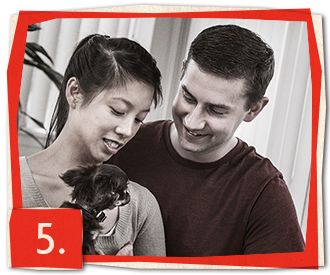 Applying for your first-time home buyer's mortgage can seem intimidating, but it doesn't need to be. At Vancity, our mortgage specialists can guide you through the process with step-by-step instructions and expert advice.
Find out what's involved in the mortgage application process and see a list of the documents you'll need to provide.
Collect your documents
Not sure what you need to bring to your mortgage application appointment? Use this home-lending document checklist (a printable version pdf link) to help you collect the documents and information your mortgage specialist will need to see.
Book an appointment
A Vancity mortgage specialist is waiting to help you make the right choices for your first home purchase.
Whether you want to talk things through, receive friendly advice on first-time home buyer mortgages, or get pre-approved for a mortgage so you can look for your new home with confidence, we give you a choice of convenient options:
By phone
Metro Vancouver
604.877.7000
Greater Victoria
250.519.7000
Toll-free
1.888.826.2489
In person
Visit a branch or meet with a mobile mortgage specialist
Online
The online application should take 5 to 20 minutes.