GABV
We believe in
protecting the Earth
Climate change is one of the most pressing issues of our time.
As a values-based financial institution, we use the full strength of our organization—our people, our products, our profits, and our capital—to protect life on Earth.
Why it matters
By putting the power of our members and our organization behind the issue of climate change, we can make a positive impact in the following ways: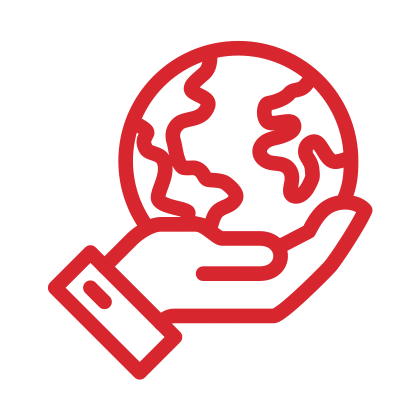 We can help protect the Earth
By making use of our financial tools and resources we can help reduce, mitigate, and even reverse the most serious impacts of climate change in our local communities.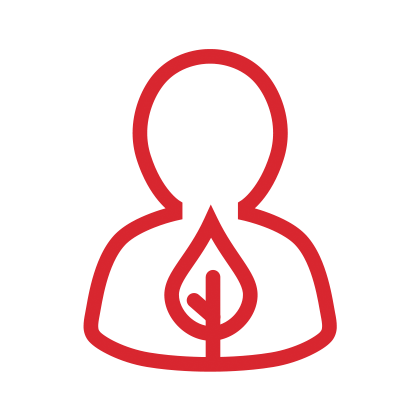 We can be leaders
By showing other businesses the opportunities that a clean economy creates for growth and innovation, we can encourage them to shrink their ecological footprint and create new markets for sustainable living – a goal that's essential to our long-term prosperity.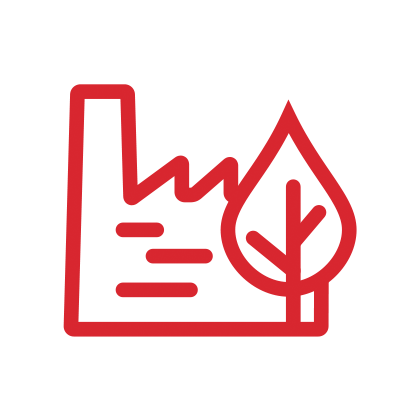 We can transform our economy and support emerging green industries
By investing in existing and emerging green industries, and helping companies and organizations that are making positive impact on the environment, we can shift business to a more resilient, less carbon-intensive model of economic growth, and build new markets that make environmentally sustainable daily living a reality.
We can ensure a just transition to green jobs and low carbon economic development.
We can support new economic opportunities and green job creation by growing the low carbon economy. We can also ensure that the transition to a clean economy is fair, socially just, and inclusive of all ways of sustainable living.
What We're Doing
We support projects and people, businesses and organizations, policies and ideas that demonstrate a vision to build a clean and sustainable economic ecosystem.
Our actions are focused on the following areas:
Our Products
Our Investments
Our People
Our Operations
5% of Vancity Visa profits go into our Vancity enviroFundTM program, currently fueling Lighter Living initiatives that enable all of us to live more sustainable lives, using less of the Earth's resources and reducing our ecological footprint.
Our Clean Air Vehicle Loan provides low interest rates to members purchasing a qualifying low emission vehicle, bicycle, or home charging station.
Our Home Energy Loan offers members low interest rates for energy-efficient home renovations or upgrades such as installing solar panels.
Our Microloans for green businesses offer non-conventional financing for environmentally-focused start ups.
We offer an Eco-efficiency loan for businesses looking to make building improvements or operational improvements that will reduce their carbon emissions and energy consumption.
Here's what you can do
Vancity supports green business. And we encourage our members to do the same.
Not a member? Join us today and start making change with your money.
Open an account
From Vancity blog: How your credit card can help the environment.
Learn more
Ready to cut emissions and save money at the same time? Learn about green retrofit and renovation grants.
Learn more
We offer business members $1000 scholarships to give training, tools, and technical assistance to businesses and organizations that want to reduce their carbon emissions.
Learn more
We want to give the newest members of our communities the best chance at success.
Learn more
We want to ensure everyone shares in economic, social, and environmental success.
Learn more