GABVgender
We believe in
equity for EVERYONE
We are a strong and vocal advocate for gender equity across the country.
A As a values-based financial institution, we use the full strength of our organization - our people, our products, our profits, and our capital - to eliminate harmful and prejudicial practices against women, and help ensure equal rights for all Canadians.
Why it matters
By putting the power of our members and our organization behind the issue of gender equity, we can make a positive impact in the following ways:
We can strengthen a fundamental human right
By using our organization's voice to promote and protect gender equity, we reinforce the idea that it's a fundamental, inalienable human right, and ensure the issue remains in the political spotlight.
We can ensure a diversity of views
By advocating for gender equality, we ensure a greater diversity of experience, viewpoints, and insights that leads to better, more durable decision-making - in government, in the workplace, and in society at large.
We can boost our economy
Closing the gender pay gap, increasing women's access to loans, and fostering economic opportunity among people of all genders helps promote entrepreneurship and increases Canada's economic output.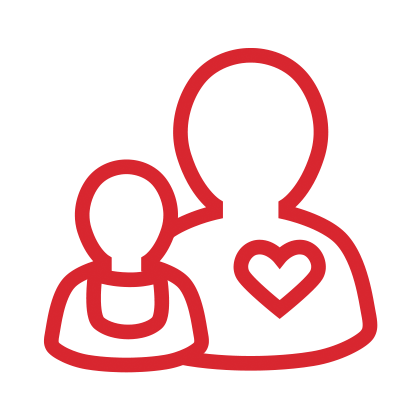 We can help the next generation
Considerable research exists that suggests by empowering women financially, we go a long way in eliminating child poverty, and ensuring better educational and health outcomes for children.
What We're Doing
It's time to demonstrate support for gender equity through concrete action.
These are our actions:
Our History
Our Advocacy
Our Organization
In the 1960s, we began offering loans to women without a male co-signer, a largely unheard-of practice at the time.
In the 1990s, to combat systemic bias that made it difficult for women to borrow money, we founded an advisory council for women. We focused on single mothers who couldn't meet standard lending conditions, and succeeded in approving additional loans that previously would have not been approved.
We've recently started a new partnership with Families Canada, in support of its goal to improve the economic outcomes for women living on low-incomes, to help them reach family support centres with access to our Each One, Teach One program, which is now offered at 97 other credit unions.
Here's what you can do
Vancity supports gender equity. And we encourage our members to do the same.
Not a member? Join us today and start making change with your money.
Open an account
Vancity blog article: Vancity CEO Tamara Vrooman talks about an unspoken challenge in the drive toward women's business leadership: the lack of data.
Learn more
Get involved on a grassroots level: Check out Feminists Deliver, a collaboration of self-identified women, girls, non-binary, and Two Spirit people working to shed light on the issues and struggles facing marginalized communities in BC.
Learn more
Volunteer for West Coast LEAF: the first and only organization in BC dedicated to using the law as a strategy to work towards an equal and just society for all women and people who experience gender-based discrimination.
Learn more
We want to support our newest community members and give them the best chance at success.
Learn more
We want to ensure we do our part to protect and preserve the earth for future generations.
Learn more