GABVMigrants
We believe in
supporting Newcomers
Our newest neighbours are one of the best investments we can make.
As a values-based financial institution, we believe in using the full strength of our organization - our people, our products, and our profits - to ensure Canada's newest neighbours have the skills and knowledge to become fully participating members of our society.
Why it matters
By putting the power of our members and our organization in support of immigrants and refugees, we can build a better society in the following ways:
We can boost our economy
When newcomers enter the labor force, they increase the productive capacity of the economy and raise GDP.
We can encourage entrepreneurship
Newcomers are some of most highly productive members of our economy. They start new businesses, drive innovation, and help existing businesses become more flexible.
We can help developing nations
Newcomers commonly send remittances of money, goods, and humanitarian aid back to their countries of birth. This assistance can support disadvantaged populations in other nations, and help those nations develop their own economies.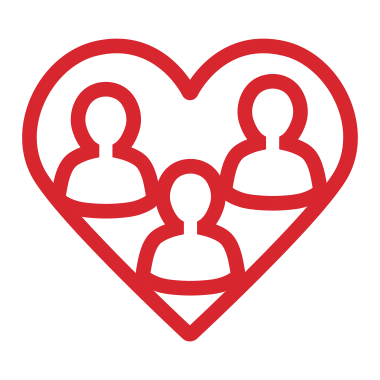 We can build a more inclusive society
Newcomers expand our existing culture by introducing new ideas and customs. As a result, our culture becomes richer, more cosmopolitan, and more inclusive.
What We're Doing
We believe the best way to support newcomers to Canada is to build the financial infrastructure that helps them help themselves.
That's why we've created specific products and programs to ease newcomers' entry into the Canadian economy and put our support behind projects and organizations that do the same.
Our actions are focused on the following areas:
Our Supports
Our Investments
Our Operations
Together with Immigrant Services Society of BC (ISSofBC), we've opened bank accounts for more than 12,000 government-assisted refugees since the 1990s.
Our Back to Work loan has helped skilled newcomers attain Canadian-recognized certifications/accreditations in their chosen professions.
Vancity's With These Hands loan provides funds for newcomers to obtain training and education to enter a trade. Funds can be used to rent a chair in a barber shop, buy a sewing machine, acquire landscaping tools, etc.
In 2015, we launched our Ready to Rent Loan, offering members an interest-free personal loan up to $50,000 to help them undertake home renovations or upgrades for preparing a suite or room for a refugee.
We're proud to offer a Refugee Assistance Plan banking services package for the first two years of settlement. This plan provides basic bank accounts for government assisted refugees, helping them learn personal finance skills and integrate into the Canadian economy.
We also offer loans that help refugee claimants purchase their permanent refugee status certificates in Canada, once they receive official government acceptance of their residency.
Here's what you can do
Vancity supports newcomers, both immigrants and refugees. And we encourage our members to do the same.
Not a member? Join us today and start making change with your money.
Open an account
Vancity blog article: Find out what life in Vancouver is like for a real-life Syrian refugee family: reasons why diversity improves profit.
Learn more
The Vancity Humanitarian Fund was established in September 2015 in response to the Syrian refugee crisis and to provide ongoing support for organizations that address this and other humanitarian causes.
Learn more
The Migrant Worker Hub is a component of the project "Building Capacity to Support BC's Migrant Workers".
Learn more
We work hard to ensure each and every one of us share equitably in economic, social, and environmental success.
Learn more
We want to ensure we do our part to protect and preserve the earth for future generations.
Learn more