Vancity Member Health Benefits Plan
Custom health benefits designed for small businesses and self-employed individuals like you.
Whether you have a growing team or you're a self-employed individual, the Vancity Member Health Benefits Plan gives you access to the same stable, quality health benefits that big businesses enjoy. You can also take advantage of the discounts and savings offered through our Business Support Program [pac.bluecross.ca].
And now you can see a healthcare professional, on-demand from the comfort of your home or business with virtual healthcare – included in the Vancity Health Benefits Plan.
The health benefits you need
Vancity members have access to the Vancity Member Health Benefits Plan, which provides a wide range of health benefits coverage, including:
New:

24/7 Virtual (online) health care

New:

Prescription renewals and deliveries

Dental care

Extended Health Care

Accidental Death & Dismemberment (AD&D)

Critical illness insurance

Life insurance

Long-term income support coverage

Employee Assistance Program

A flex-health spending option
(Not available for independent workers)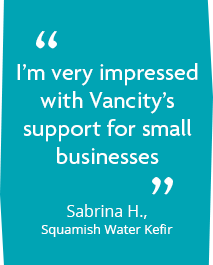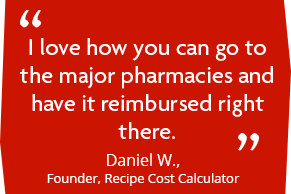 Who's eligible?
To be eligible for the Vancity Member Health Benefits plan, you must be a Vancity member in good standing who:
provides independent business services;
has been self-employed or in business for at least six months;
is a Canadian resident;
provides a health care benefits plan for no more than ten (10) employees
(employee enrollment can be optional);
is currently enrolled in the BC Medical Services Plan (MSP).
Have more than 10 employees?
Speak to our team of Vancity Life Insurance agents about a plan that's right for your business.

Learn more