Moose Hide Campaign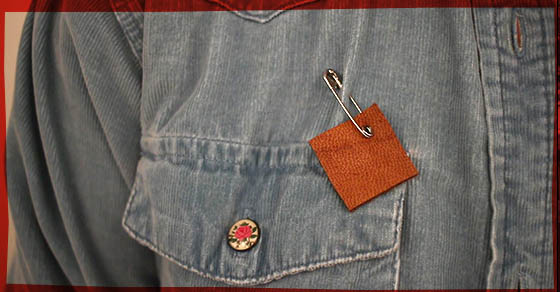 Moose Hide Campaign Origin Story
On an early 2011 August morning, an Aboriginal man named Paul Lacerte and his daughter Raven were hunting moose near the infamous Highway of Tears, a section of highway between Prince George and Prince Rupert, BC, where dozens of women have gone missing or been found murdered. They brought down a moose that would help feed the family for the winter and provide a moose hide for cultural purposes. As Raven was skinning the moose her father started thinking…They were so near the highway that has brought so much sorrow to so many families and communities, here with his young daughter who deserved a life free of violence…That is when the vision came into focus. What if they used the moose hide to inspire men to become involved in the movement to end violence towards women and children? Together with the other members of their family they cut up the moose hide into small squares and started the Moose Hide Campaign.
Motivation
Violence against women and children is a painful and unacceptable reality in Canadian society and it must stop. For Indigenous women, this reality even more acute with over 1200 Indigenous women having been murdered or gone missing. Too many of our wives, daughters, sisters, aunties, mothers, and grandmothers are not safe in their own home or in their community. Too many have been murdered or are missing. Too many have been sexually assaulted or beaten. It is time for us to change this.
As men, we must do more. It was never in our culture as men to do violence to the women and children in our families and communities, it was always our responsibility to love, respect, and protect them.
Many efforts, projects, and strategies are now under-way throughout the country to change this reality, but we can and need to do more. Silence is not good enough, and simply being a non-abuser is not good enough. We must speak up and take action, and we must stand together with women to end the violence.
5 Key Objectives
To raise awareness about the issue of violence towards women and children.
To mobilize men to take action to end violence towards women and children.
To distribute 1 Million squares of Moose Hide across Canada within 4 years.
To create the opportunity for 1 Million men to participate in a one-day Fast ceremony (no food or water) to strengthen our effort.
To create safe places and spaces for healing and reconciliation.
Vancity Pilot Project

The Vancity Credit Union has been a leader in the Reconciliation space for many years and has supported the Moose Hide Campaign as a practical expression of Reconciliation. In February, 2017 Vancity will partner with the Moose Hide Campaign team to launch a Pilot Project in the 4 Victoria Branches (and potentially one or two others), in selected head office departments, as well as the Diversity and Inclusion Alliance (DIA). The purpose of this Pilot Project is to create a scalable prototype that can be replicated in other Vancity Branches/Departments and exported to other Credit Unions and other organizations across Canada. This Pilot Project will serve to advance the 5 Moose Hide Campaign objectives.
Vancity is also providing financial sponsorship for the Campaign in 2017 in the amount of $25,000 which will be matched by funding from the McConnell Family Foundation announced at the National MBA Games at Vancouver Island University (VIU) on January 4, 2017.The MBA Games hosted by VIU raised $100,000, and with the Vancity support and a similar contribution from VIU ($25,000), the Campaign was able to secure the entire $150,000 in matching funds offered by McConnell.