What you can do to welcome Syrian refugees
At Vancity, we believe in strong, healthy communities for all. In light of the current Syrian refugee crisis, the federal government has announced that Canada will settle 25,000 Syrian refugees by end of February 2016, many of whom will call BC their home. This means support from all communities to make this happen. Here are some of the ways you can help:
Offer housing to a refugee family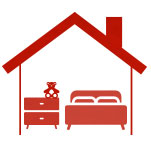 Do you have space to share your home with refugees? Refugees have some financial support from the government, but finding housing is a challenge. Or perhaps you have the room but need to do some updating or renovating of rooms/suites so they are ready to rent.
The Vancity Ready to Rent Loan is an interest-free loan for members to do upgrades in order to rent to refugees.
Contribute to the Vancity Humanitarian Fund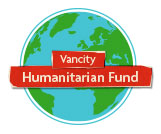 Vancity has developed a new endowment fund to provide ongoing support for the refugee crisis and other humanitarian issues through the Vancity Community Foundation. For every dollar you donate to the Vancity Humanitarian Fund, we'll match it (up to a max. of $125,000) to support local refugee settlement. Donate now.
Other ways to contribute
Donate My Visa Rewards Plus points
For enviro™ Visa* cardholders, you can also support by donating as little as 2,000 My Visa Rewards Plus points to the Vancity Humanitarian Fund. Donation can be made online or by phone and tax receipts are available.

Get started now.
Send a holiday e-card
For every card sent, we will donate $2 to support the Vancity Humanitarian Fund (up to $10,000), so start sending with pride that you'll also be contributing to something greater.
Send a holiday e-card today
Help Immigrant Services Society of BC (ISSofBC)
For almost 20 years, Vancity has partnered with ISSofBC open basic bank accounts for government-assisted refugees. You could also help them by volunteering with ISSofBC, offering housing, providing employment opportunities, or making a donation. There are many ways you can help ISSofBC support refugees to build a new community.
Private sponsorship of refugees
Another way that refugees enter into Canada is through The Private Sponsorship of Refugees Program. As an individual or group, you can sponsor refugees from abroad who qualify to come to Canada. This type of sponsorship requires you to commit to the financial, emotional, and acculturation support for a refugee or refugee family, and most sponsorships last for one year. For more information, visit Citizenship and Immigration Canada's website. Not everyone has the skills or means to be able to sponsor a refugee, so alternatively, you can support organizations such as Journey Home or Kinbrace through volunteering or donating.
Consider employment of refugees
BC Refugees JobConnect brings together British Columbia employers, who are seeking qualified individuals to fill specific roles, and refugees currently residing in BC, who have lived in Canada for less than 5 years, and who have an intermediate English-language proficiency (Canadian Language Benchmark of 4 and above). Employers have access to a cross-section of job-ready refugee candidates, who have uploaded profile information into the database.
Just by being a Vancity member, you're supporting our values-based banking approach.
TM enviro is a trademark of Vancouver City Savings Credit Union.
*Visa Int./Vancity, Licensed User.