Vancity commits to meaningful Reconciliation
Joint announcement made with Global Alliance for Banking on Values partners
March 11, 2016, Coast Salish Territory/Vancouver, B.C. — Vancity today committed to the Call to Action issued for businesses in the final report of the Truth and Reconciliation Commission of Canada (TRC).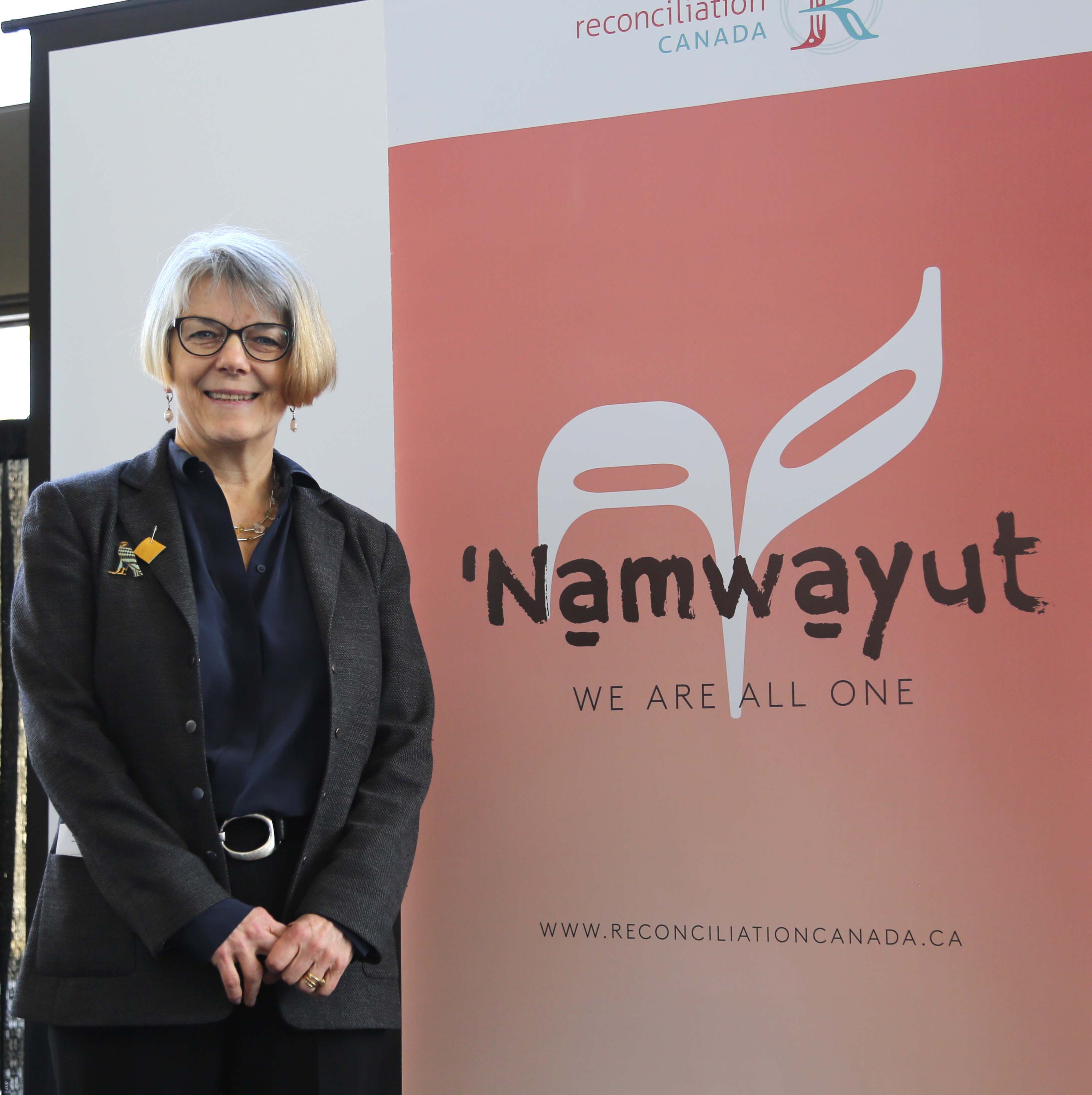 Vancity made the commitment at a National Reconciliation gathering in Winnipeg, Manitoba in a
joint declaration
with its Canadian partners in the
Global Alliance for Banking on Values
, Saskatchewan's Affinity Credit Union and Manitoba's Assiniboine Credit Union.
In its report, the TRC issued 94 calls to action. It specifically called on the business community to adopt the principles, norms and standards of the United Nations Declaration on the Rights of Indigenous Peoples as a reconciliation framework, such as to:
Commit to meaningful consultation, building respectful relationships, and obtaining the free, prior, and informed consent of Indigenous peoples before proceeding with economic development projects.
Ensure that Aboriginal peoples have equitable access to jobs, training, and education opportunities in the corporate sector, and that Aboriginal communities gain long-term sustainable benefits from economic development projects.
Provide education for management and staff on the history of Aboriginal peoples, including the history and legacy of residential schools, the UN Declaration on the Rights of Indigenous Peoples, Treaties and Aboriginal rights, Indigenous law, and Aboriginal—Crown relations. This will require skills based training in intercultural competency, conflict resolution, human rights, and anti-racism.
Quote
"Today's joint declaration is a vital step in a journey toward healing and progress in forging stronger relationships among Indigenous and non-Indigenous Canadians. With our Global Alliance for Banking on Values partners, we are embracing the TRC's reconciliation framework and encouraging all values-based and cooperative businesses to join us in responding to their Call to Action." Jan O'Brien, chair of Vancity's board of directors
Additional information
---
About Vancity
Vancity is a values-based financial co-operative serving the needs of its more than 519,000 member-owners and their communities in the Coast Salish and Kwakwaka'wakw territories, with 59 branches in Metro Vancouver, the Fraser Valley, Victoria, Squamish and Alert Bay. As Canada's largest community credit union, Vancity uses its $19.8 billion in assets to help improve the financial well-being of its members while at the same time helping to develop healthy communities that are socially, economically and environmentally sustainable.
Tweet us @vancity and connect with us on facebook.com/vancity.
For more information:
Lorraine Wilson | Vancity
T: 778-837-0394
mediarelations@vancity.com