Report: Local shops predicted to lose $1.6 billion in retail sales to e-stores
Poor online presence and growing market share by U.S. giants hurt local retailers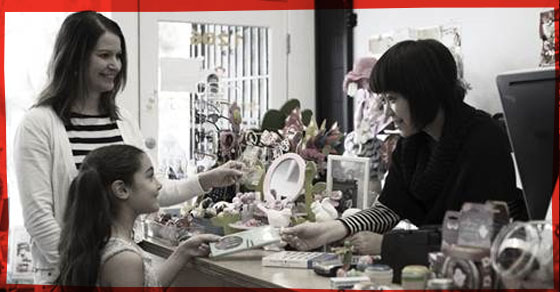 November 25, 2015, Vancouver, B.C. – An estimated $1.6 billion in retail sales will be diverted from Metro Vancouver area bricks-and-mortar stores to online retailers this year, says a report released today by Vancity credit union.
The report, Trouble in-store: How local retailers are losing to cross-border e-shopping, measures the growth of online shopping sales and the economic, consumer and community impacts of an increasingly dominated domestic online market share of purchases by U.S. retail giants. Leap Research conducted the report, which also found that independent retailers in Canada (large and small) have a poor online presence, making Canada a prime target for foreign e-retailers.
The report was conducted in advance of the holiday shopping season and released at the start of Black Friday shopping week.
The report also found:
The average amount that Canadian online shoppers spend is expected to increase by over 50% between 2014 and 2019.
The region's economy will lose an estimated $0.5 billion in sales in 2015 due to online cross-border shopping.
Both large and small Canadian retailers have been slow to develop an effective online presence.
Amazon is said to control almost 30% of the Canadian market. Research in B.C. finds that local retailers recirculate 45c of every dollar in the local economy. A foreign online retailer with no local infrastructure recirculates only 1c.
A significant amount of online shopping activity will happen during the holiday season. 60% of Canadians bought gifts online last year and these shoppers are typically bigger spenders than bricks-and-mortar only shoppers.
The way consumers shop is changing. Along with increased purchases being made online, dollars are increasingly 'digitally influenced' through product research and deal comparisons online.
British Columbians visit stores to examine products before buying online, often at a lower price, at a higher rate than the rest of Canada.
The survey also found that while the loonie is down, local retailers have an opportunity to strengthen their online presence in order to avoid losing even greater sales to cross-border e-shopping when the dollar rises.
Quote
"It is important for us to support local retailers in a changing retail environment. It is also important for them to improve their online presence in order to recirculate greater wealth into our local economy and keep 10 per cent of B.C.'s workforce employed." Christine Bergeron, Vancity's Vice-President of Community Business
Additional information
Local Economy: The power of the local $ multiplier, how Vancity supports local business and what you can do.
Methodology
This research was conducted by Leap Research and drew from secondary sources and interviews with retail experts and academics in Canada and the U.K. The research took place between September 2015 and November 2015.
---
About Vancity
Vancity is a values-based financial co-operative serving the needs of its more than 509,000 member-owners and their communities through 59 branches in Metro Vancouver, the Fraser Valley, Victoria, Squamish and Alert Bay. As Canada's largest community credit union, Vancity uses its $18.6 billion in assets to help improve the financial well-being of its members while at the same time helping to develop healthy communities that are socially, economically and environmentally sustainable.
Tweet us @vancity and connect with us on facebook.com/vancity.
For more information:
Lorraine Wilson | Vancity
Susan Mohammad | Vancity
T: 778-837-0394
mediarelations@vancity.com