Survey: Only one-third of British Columbians would pay off debt, given the chance
Top 5 tips for getting a grip on finances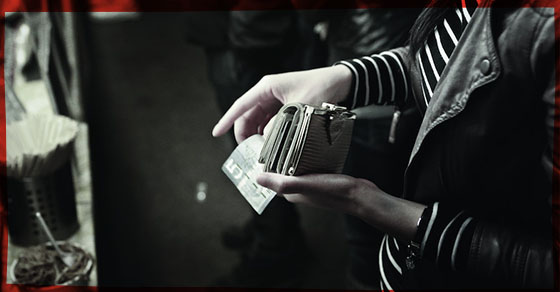 November 18, 2015. Vancouver, BC. – While 96 per cent of British Columbians carry debt, only about one-third would use their disposable income to pay down debt, according to a new Vancity poll.
The survey, conducted by Vision Critical, asked residents of Metro Vancouver and Victoria what they would do with an extra $1,000 each month after all expenses were paid.
33 per cent of respondents said they would put it towards personal debt, including mortgage
24 per cent said they would contribute to other investments and RRSPs
17 per cent said they would put it into a higher interest savings account
12 per cent said they would leave it in their chequing account and
7 per cent said they would spend it to do something fun.
Equifax Canada reports the average debt held by Canadians excluding mortgages is $20,910 up 2.0% from a year ago. The debt level for British Columbians alone is $23,011, up 0.4%.
The latest report from Stats Canada also indicates Canadian households owe nearly $1.65 for each $1 of disposable income. Carrying a large amount of debt not only impacts consumers' bank accounts, but it also enormously affects financial health and credit ratings.
To help consumers, Vancity is hosting free Debt Smart workshops throughout November. The sessions are designed to help people gain confidence in making decisions that will significantly impact their financial wellbeing. The workshops will be available in branches throughout the Lower Mainland and at the Vancouver Public Library.
Here are five tips for consumers who want to get out of debt:
Balance your books.
Use an online cash flow calculator to know what you're exactly dealing with each month. Even if this gives you bad news, it's important to get an accurate picture of income versus expenses to avoid overspending.
Record every purchase made over a four-week period.
While this might seem like a tedious job, it's the only way to know whether some small purchases, such as specialty coffees, are affecting your ability to save.
Distinguish the difference between I need, and I want.
Start by crossing the "I want" items off the list and use that money for paying down debt.
Automate payment of your bills.
This will help you avoid being penalized by creditors and to manage your budget and protect your credit rating.
Pay down the highest cost of debt associated with the highest interest rate first.
A credit card and a line of credit have different interest rates. When overdrawn on both, make a payment on each of them, but put more money towards the debt with the higher interest rate.
Quote
"It can be overwhelming when you're in debt. Most people don't know where to start. Getting some expert advice is a great first step." Sophie Salcito, financial advisor, Vancity
Methodology
Vision Critical conducted an online poll for Vancity between Aug. 28 and Sept. 3, 2015. 802 surveys were completed by a random representative sample of Greater Vancouver and Victoria residents. The results have a margin of error of +/- 3.5 percentage points, 19 times out of 20.
Research Stats
96 per cent of British Columbians are in debt - Wealthscapes 2014.
---
About Vancity
Vancity is a values-based financial co-operative serving the needs of its more than 509,000 member-owners and their communities through 59 branches in Metro Vancouver, the Fraser Valley, Victoria, Squamish and Alert Bay. As Canada's largest community credit union, Vancity uses its $18.6 billion in assets to help improve the financial well-being of its members while at the same time helping to develop healthy communities that are socially, economically and environmentally sustainable.
Tweet us @vancity and connect with us on facebook.com/vancity.
For more information:
Lorraine Wilson | Vancity
T: 778-837-0394
mediarelations@vancity.com