Spirit Works founder launches aboriginal-focused not-for-profit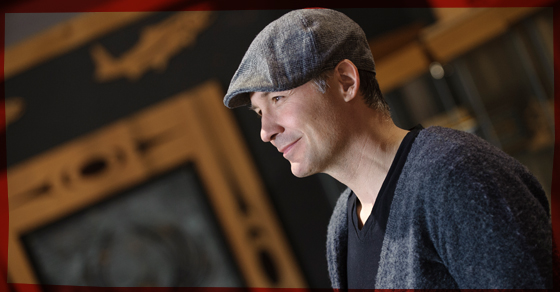 About this story
Organization
Spirit Works
Location
North Vancouver, BC
Location of impact
Metro Vancouver, BC
Area of impact
Indigenous communities
Type of investment
Banking services and Financing
I got really tired of dealing with our previous bank. Things weren't getting done for us. At Vancity, it's been quite different. We get personal treatment. Shain Jackson, president of Spirit Works Limited
Shain Jackson, a Vancity business member and Coast Salish artist from the community of Sechelt, is taking on some big issues. His Golden Eagle Rising Society brings together experts in the fields of law, advocacy, art, film-making, business, tourism and Indigenous affairs to work on a diverse range of initiatives to support First Nations communities.
Golden Eagle Rising projects include the revival of ancient Indigenous aquaculture, the support of First Nations teens suffering from depression and anxiety, and the investigation of untimely Indigenous deaths in the health and justice systems.
Remarkably, working on Gold Eagle Rising is something Shain does in his spare time. His day job is running Spirit Works Limited, an Indigenous owned, operated and staffed art business he started more than a decade ago. Although it has been around for a while, it was only recently that Shain decided to switch the company's banking to Vancity.
"I got really tired of dealing with our previous bank" he explains. "Things weren't getting done for us and I was told it was because it contravened one of their policies and they had no discretion to break it. They said it was nothing personal. For me, that was the whole problem. They didn't take a personal approach to anything."
"At Vancity it's been quite different," Shain adds. "We get personal treatment, we get people who want to work together with us, who get to know us and what we're trying to do as a business."
As well as providing his business with banking services, Vancity is also a founding supporter of one of Shain's most well established Golden Eagle Rising initiatives – Authentic Indigenous. The program has led to the biggest shift in resources and control in the Indigenous art market since first contact.