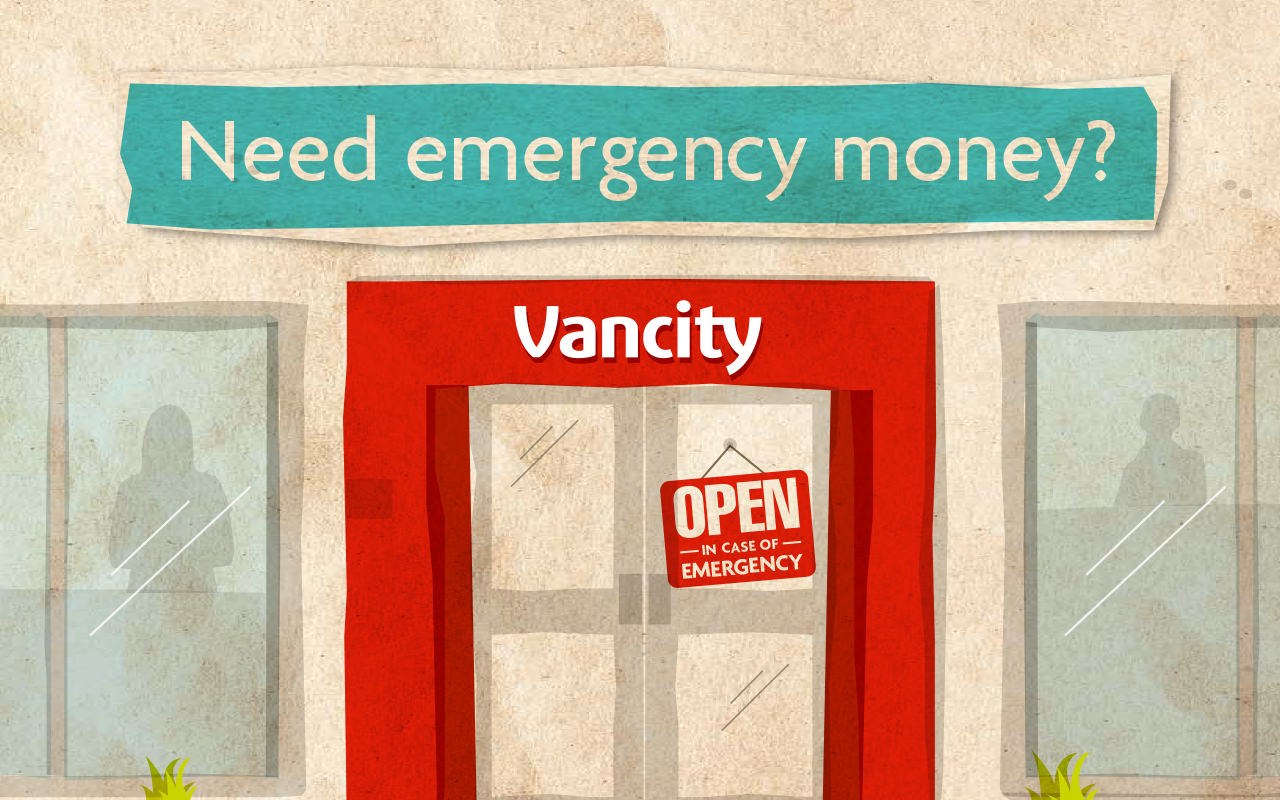 Get up to $2,500 with the Vancity Fair & Fast Loan™
An affordable alternative to payday loans for Vancity members.
Quick approval1
Flexible payback schedule
No fees and lower interest rate2
We will look at the following to make sure we are truly helping your financial situation.
Your income
Credit history
And ability to make payments
Because what we really want, is to help you find a way to break the payday loan cycle and establish a better credit history3 to build yourself a stronger financial future.
Calculate borrowing cost4
Loan amount: $
$100$2,500
Loan
period
Payment
frequency
Interest
rate2 %

payment $
1 Most applications received no later than 90 minutes prior to branch closing time and not requiring any additional information or verification will be funded the same day. Applications received at other times or requiring additional information or verification may not be approved and funded until the next business day.
2 The annual percentage rate (APR) is compounded monthly, not in advance. APR assumes no fees or charges apply. If additional fees and/or charges apply, the total Cost of Credit and APR would increase. This product, its features and advertised interest rates may change at any time and may be withdrawn by Vancity at any time for any reason without prior notice to the member.
3 Loans repaid earlier than the two month minimum term may not significantly improve a member's credit history as credit bureaus are built over time.
4 Information and interactive calculators are made available to you as self-help tools for your independent use and are not intended to provide financial or other advice. We cannot and do not guarantee their applicability or accuracy in regards to your individual circumstances. All examples are hypothetical and are for illustrative purposes. We encourage you to seek personalized advice from qualified professionals regarding all personal finance issues.
Vancity Fair & Fast Loan™ is a trademark of Vancouver City Savings Credit Union.