Enhanced Banking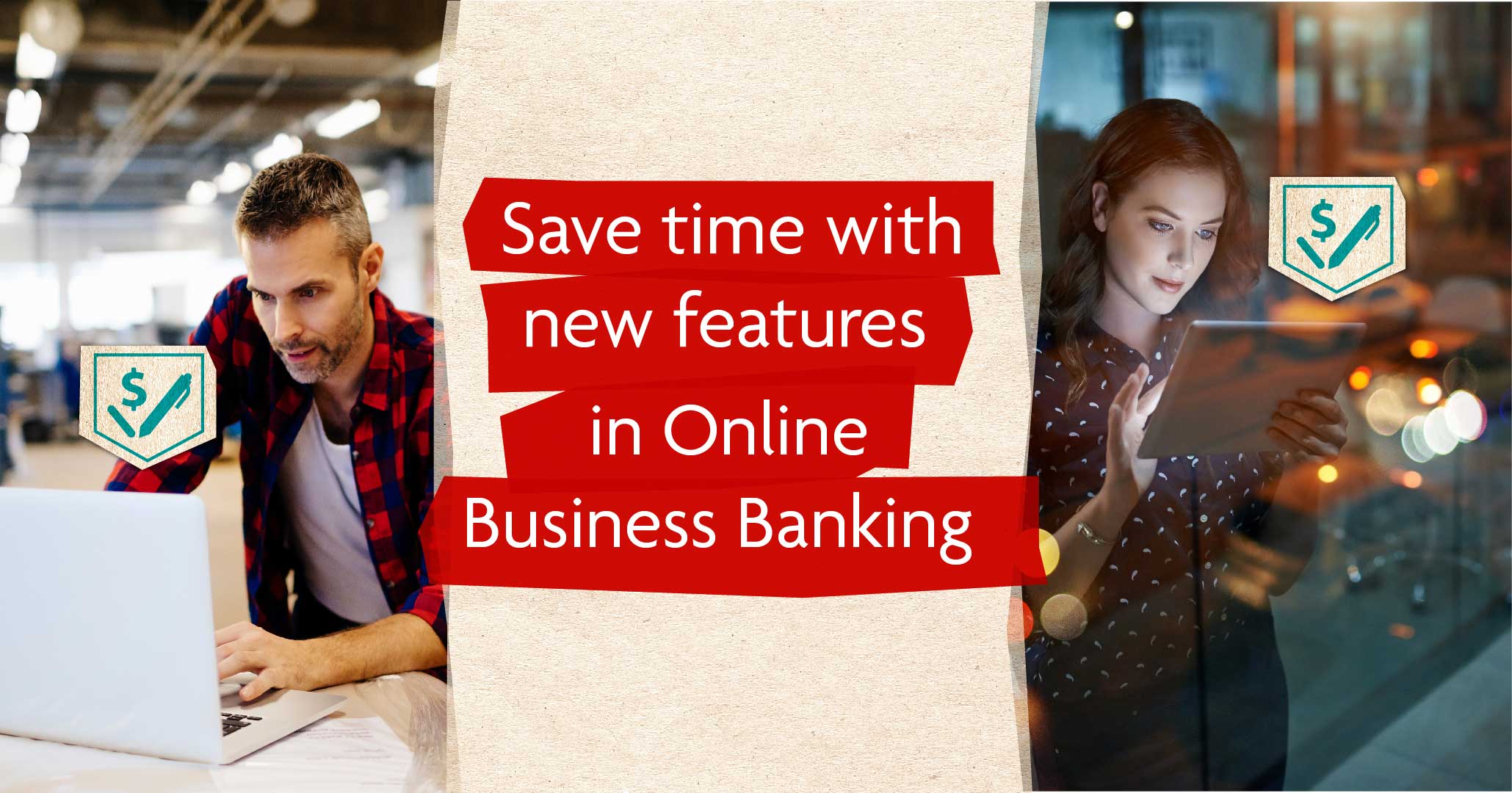 Two new features were added to Online Business Banking
Banking just got easier.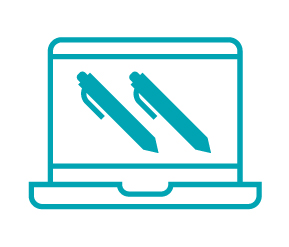 Perform dual signature transactions online.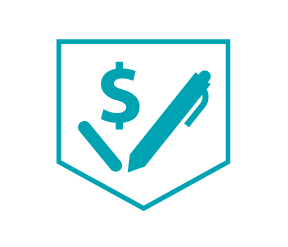 Add Delegates to view your accounts and initiate transactions for your approval.
Note: These changes do not apply to Online Business Plus.
Online Business Banking looks a little different
A new Business Services link is on the left-hand menu. It will take you to "Transaction Manager" where you can approve, reject or recall transactions.
Within Business Services, you can select "Delegate Manager" to add and maintain access for Delegates.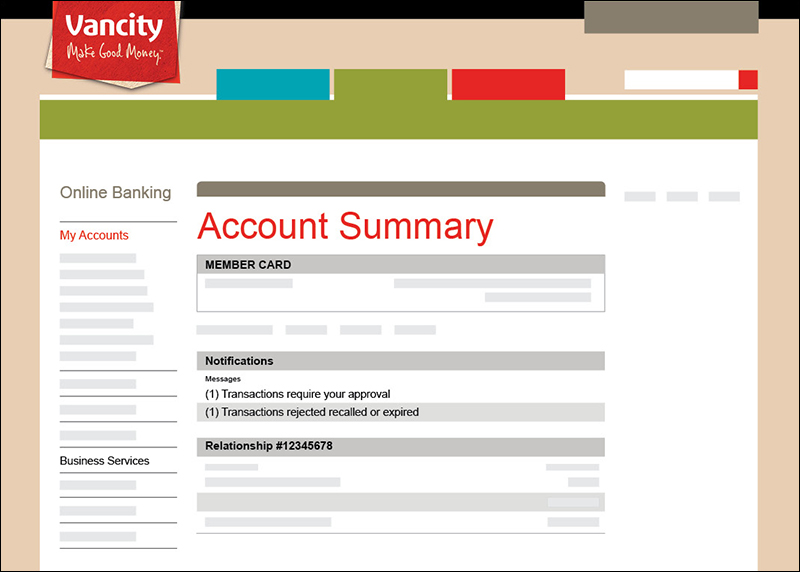 Important
If you are not able to use the new Business Services link, it means we need some additional information from you first. Contact us for assistance.
NEW Give Delegates access to view your accounts online.
This is a great feature for your accountants, bookkeepers and employees as Delegates don't have to be members.
Create Read-only Delegates who can view accounts to check balances and review transactions.
Create Initiator Delegates who can view accounts and initiate transactions for approval by signer(s): for example, bill payments, CRA remittances, transfers, Interac e-Transfer® and more.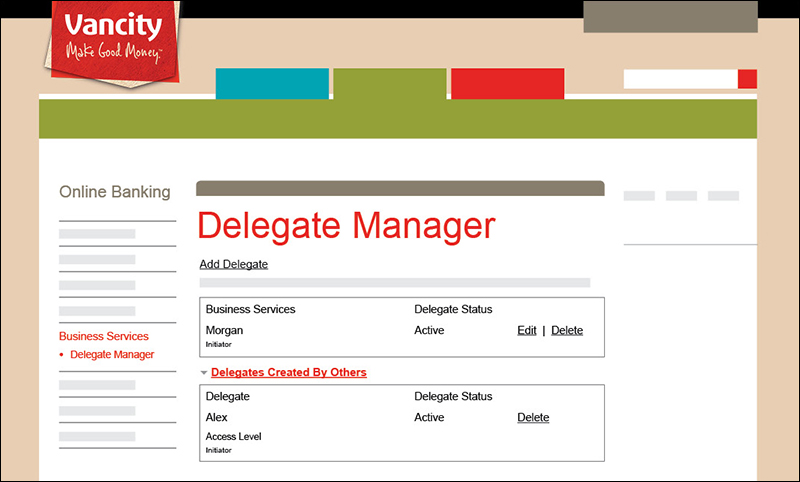 NEW Approve transactions online
Manage your transactions in Online Business Banking. Signers can approve transactions initiated by other signers and Initiator Delegates.
NEW Complete dual-signature transactions online
This feature is perfect if your transactions require two signatures. You'll no longer need to come into the branch to complete day-to-day transactions.
Note: Signers who wish to complete transactions online will need their own MEMBER CARD® debit card and Personal Access Code (PAC#).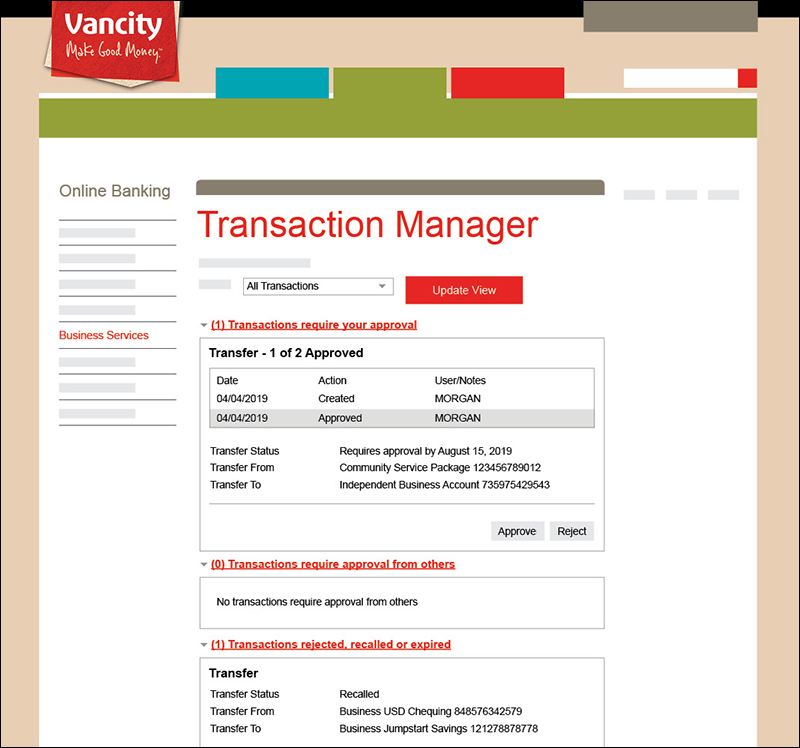 Ready to get started?
1. You'll need login credentials
To access these enhanced Online Business Banking features, you'll need your MEMBER CARD # and PAC #.
If authorized signers do not have a login, call the Member Services Centre to set up an appointment. Just let us know you're interested in "Enhanced Online Business Banking".
2. When we made the enhancements to Online Business Banking we could not transfer your list of Recipients or pending Interac e-Transfers to the new platform.
You'll need to set up your Recipients again. Once set up, all other signers will be able to choose from this list of recipients.
Note: you may still view your e-Transfer transaction history in Online Banking on your Account Activity screen.
We apologize for this inconvenience.
3. Log into Online Business Banking
The first time you log in after the enhanced Online Business Banking features are available, you (and your signers, if applicable) will need to confirm you are bound by the Business Member Agreement to see and use the new features.
All signers who use online banking will need to confirm they are bound by the Agreement.
Frequently Asked Questions
When did this enhancement take place?
Why can't I find my Interac e-Transfer data?
I currently pay for Online Business Plus (OBP). Is Online Business Banking (OBB) an enhancement to Online Business Plus?
What is the difference between Online Business Banking and Online Business Plus?
Do I need to update my business' signers?
Contact us
By Phone
We're available to answer your questions or set up an appointment. Just mention "Enhanced Online Business Banking" when you call.
Member Services Centre
Monday to Sunday 8 am to 8 pm
Sunday 10 am to 5:30 pm (Pacific time)
Metro Vancouver: 604-877-7000
Greater Victoria: 250-519-7000
Toll-free: 1-888-826-2489
®MEMBER CARD & Design are registered certification marks owned by Canadian Credit Union Association, used under license.
The INTERAC logo and INTERAC e-Transfer are registered trade-marks of Interac Corp. Used under licence.