SecureKey Concierge™ Sign-In Partner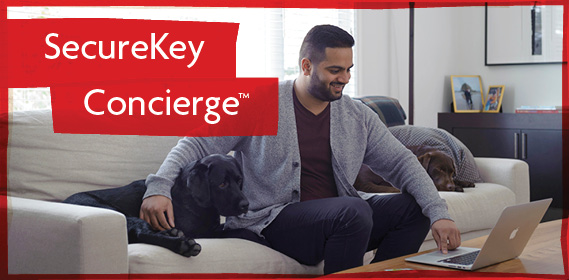 Vancity is now a Sign-In Partner through the SecureKey Concierge Service™. Now you can access Canada Revenue Agency's My Account and many other Government of Canada sites – just as quickly and securely as you log in to Vancity online banking.
Safe & easy sign-in to Government of Canada websites
As a Sign-In Partner, SecureKey Concierge lets you use your Vancity online banking credentials to access more than 80 Government of Canada websites without having to keep track of yet another user ID and password. It's safe, private and convenient. No passwords or personal information are exchanged. Vancity won't know which government service you're accessing, and the government won't know which Sign-In Partner you're using.
Have any questions?
Visit the Vancity Learning Hub for frequently asked questions about SecureKey Concierge and using Vancity as a Sign-In Partner.
Beware of phishing
Neither Vancity nor SecureKey Concierge will ever send you an unprompted email or text message asking you to provide personal or account information.
Don't have a login yet?
Register now by calling our Member Services Centre at 1.888.826.2489 or visit your nearest community branch.
SecureKey, the SecureKey logo, SecureKey Concierge are registered trademarks, trademarks or service marks of SecureKey Technologies Inc.