COVID-19 Updates
Making each day a little brighter
Find the right solutions for you
If you're facing financial hardship due to the pandemic, it can be overwhelming to wade through all of the information out there. Answer a few simple questions to see which emergency financing and government support options are most relevant to you.
Latest updates
November 10: As a reminder, the provincial health orders for Vancouver Coastal Health and Fraser Health regions ask that we limit travel outside our communities and leave our homes for essential travel only. While these restrictions are in place, we encourage members to take advantage of our digital, online and telephone banking services.
October 5: Please wear a mask on your next visit to our community branch. For the health and safety of our employees and other members, we're asking all visitors to please wear a mask. Happen to forget yours? We've got one for you, just ask our staff.
August 26: Learn about what's going on in our community in response to COVID and how it affects your finances with our new Good Money podcast.
June 26: In response to new guidelines from provincial health authorities, 26 additional community branches will reopen starting Monday, July 6. Access to safe deposit boxes for closed branches is by appointment only. Review our branch listings for details.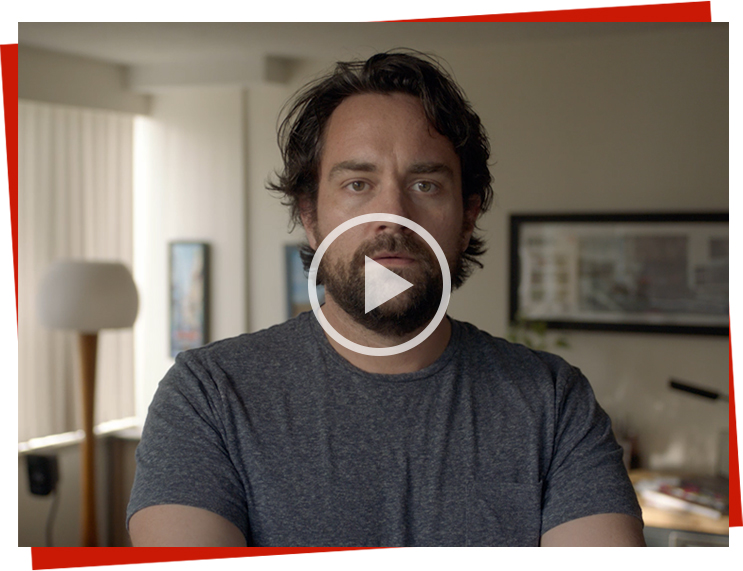 All member relief programs
Credit cards
Low interest rate cards
If you're not overly impacted but still concerned about keeping a balance, consider switching to a low interest rate card. You still have the option to earn rewards points and if something happens, you won't be buried in interest payments.
Mortgages and loans
Loan Payment Deferral Program
Every situation is unique. For immediate relief, you can apply for temporary interest only payments or loan payment deferrals for up to six months. Set up an appointment with us to get customized advice that focuses on getting you get back on your feet.
Business and non-profit financing
Canada Emergency Business Account (CEBA)
Eligible small business or not-for-profit members can get $40,000 to cover operating costs if experiencing temporary revenue reductions.
Unity Pivot Loan
Time to adapt, tweak, or change direction? This loan, for up to $150,000, supports businesses on their next evolution. This may include things like changing your services to accommodate for social distancing the world's fight against COVID-19.
Business Credit Availability Programs (BCAP)
Partnering with Export Development Canada (EDC) and Business Development Bank of Canada (BDC), we have two short-term loans that can provide up to $6.25 million for eligible small and medium sized businesses.
Business and non-profit workshops and other support
Unity Women Entrepreneurs Program
Access to up to $150,000, business support, and a network of like-minded women entrepreneurs you need to thrive.
#MakeArtWhileApart
In our current reality, a closed business might be the only safe choice. We're here to connect our business members with local artists to decorate boarded up storefronts, free of charge. We hope that this will help make a tough choice a little more beautiful.
Survive & Thrive
Non-profits, charities, social enterprises or co-ops can apply to be part of this program that connects you with coaching, community and resources to help your organization understand and adapt your financial model.

*Applications now closed and program seats have been filled. Please visit Scale Collaborative's website for more information about their ongoing support for the social change sector.
Self-employed individuals
Unity Bridge Loan
Just because you work for yourself, doesn't mean you're on your own. If you're an independent contractor or self-employed, this loan for up to $10,000 can help bridge your income gap.
Foreign currency exchange and other transactions
Buying back foreign currency
If you bought foreign currency cash from Vancity between January 1, 2020 and March 20, 2020, we'll reimburse you at the exchange rate that you bought your currency at, or the rate on the day you exchange your cash, whichever is greater. This applies only to exchanging currency back into Canadian dollars.

We are extending this offer to our members until September 30, 2020 so there is no need for you to visit a branch right now.
Making it safer and easier to do your banking
Please wear a mask on your next visit to our community branch.
For the health and safety of our employees and other members, we're asking all visitors to please wear a mask. Happen to forget yours? We've got one for you, just ask our staff.
Adjusted branch hours and locations
Update: 48 branches are now open with increased safety measures. Most community branches are now reopened with increased frequency of cleaning and other safety measures. To better serve you, our members, some branches will continue to have reduced services or operating hours to have more representatives available over the phone or internet.
See branch locations and hours.
To better serve you, our members, we've reduced services or operating hours at various locations to have make more representatives available over the phone or internet. We've also increased the frequency of cleaning at our ATMs and branches.
Online banking
Learn how to get started with online banking so you can pay bills online, send and receive money and deposit cheques with a mobile phone.
CRA direct deposit
Get benefit payments faster. Learn how to set up CRA direct deposit in online banking.
eStatements
Lighten your mailperson's load out and be good to the environment. Learn how to switch to eStatements and have one less thing to sanitize.
Protect yourself from fraud
If you receive any emails, phone calls or texts asking for your Vancity information, do not click on any links. We will never ask you for your full PIN or password, or ask you to move money from your account. Report suspicious activity to us immediately.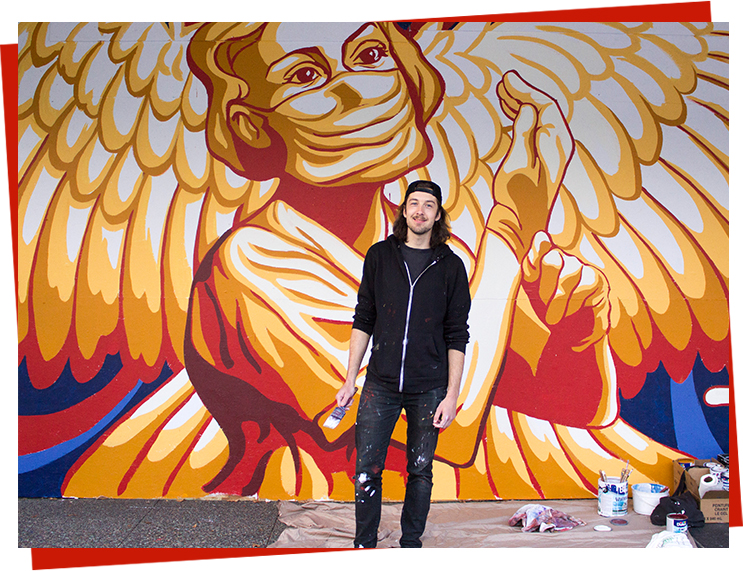 Community is our streets
It is our homes. It is our hearts. The more we feed it, the more it feeds us back. We're feeding ours through art, education and connection.
#MakeArtWhileApart with the Vancouver Mural Festival is supporting local businesses and artists by working together to fill boarded up windows with hope in colour.
Over the next few months, four education programs will be offered to small business, non-profit, co-op and social enterprise members looking to get advice and coaching through these trying times.
Applications to Survive and Thrive, a program in collaboration with the United Way for non-profits, co-ops and social enterprises, are open now.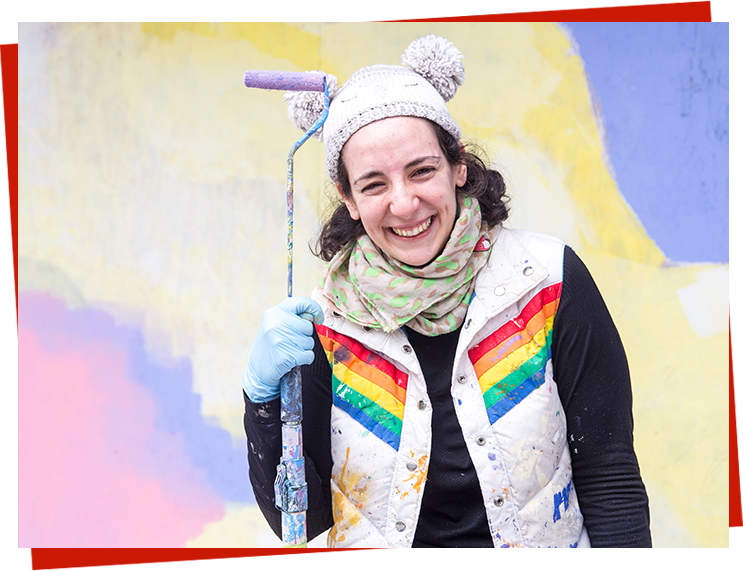 Throughout the year, 30% of our profits go back into the community. One of those projects this year is the Community Response Fund. So far, with the Vancouver Foundation, we've helped over 200 local organizations supporting health and social services and culture in our communities. The list continues to grow everyday. Donations and applications for support grants are open.
Financial tips from our professionals