Vancity and the Vancity Theatre team up to deliver films with impact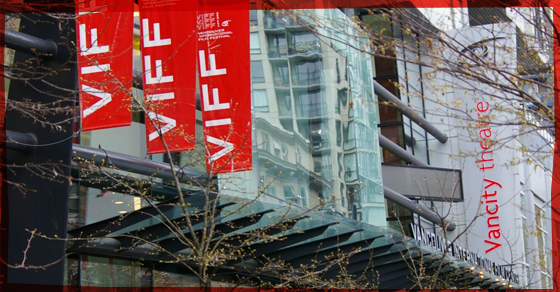 Vancity and VIFF help bring Indigenous stories to the big screen
Vancity is proud to announce the renewal of our partnership with the Vancouver International Film Festival (VIFF) and the Vancity Theatre, with Vancity again serving as VIFF's official year-round Social and Environmental Impact Partner. Through our partnership, VIFF has brought on award-winning Michif Indigenous filmmaker Amanda Strong to play a pivotal role in enhancing Indigenous programming throughout the year.
In joining the VIFF programming team, Strong aims to strengthen relationships by increasing access and space for Indigenous audiences, filmmakers and their work.
Our Impact Film series returns
Back by popular demand, the Vancity Impact Talks series is returning to the Vancity Theatre. Films will be shown throughout the year and will explore a variety of environmental or social justice issues, in keeping with our long-standing commitment to these areas of impact. After each film, the audience is invited to delve deeper into the film's subject matter with a panel discussion by filmmakers and/or Vancity community partners with relevant insights into the topic.
Thanks to everyone who joined us this past year. Keep an eye on our Vancity event listings page or VIFF's Vancity Impact Talk page for upcoming films.
Get your 2 for 1 tickets at the Vancity Theatre!
As a Vancity member, you're eligible to receive 2 for 1 tickets all year long for any regular Vancity Theatre screenings* (some restrictions apply). Simply present your Vancity MEMBER CARD® or enviro™ Visa card in person at the box office while purchasing your ticket.
---
* Offer only valid for box office purchases made in person. 2 for 1 offer is not in effect during the Festival (September 26- Oct 11, 2019) or throughout the winter holiday season (December 1- December 31, 2019)