Call for Nominations and Election Committee Members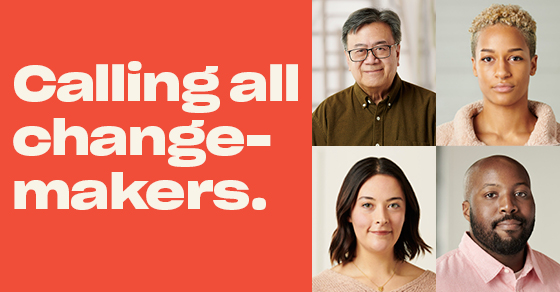 We're seeking members for the Nominations and Election Committee!
The Nominations and Election Committee oversees Vancity's annual Board of Directors' Election in accordance with the applicable legislation, the Vancity Rules, and the Election Guidelines. The Committee's responsibilities include:
conducting interviews of prospective candidates; and
assessing prospective candidates to determine which ones should be recommended to the membership.
The Committee is made up of two Board directors and three or four members-at-large. Members selected to serve on the Committee will begin their terms in October 2021 and conclude the role in May 2022.
Are you interested in serving on the Nominations and Election Committee for the 2022 Board of Directors' Election? If so, please apply by submitting an application by noon on Monday, June 28, 2021.
Eligibility
You are eligible to serve on Vancity's Nominations and Election Committee if you:
are aged 19 years or over;
have been a Vancity member for at least one year prior to applying to be appointed to the Committee;
are a member in good standing for a period of at least one year;
have no unresolved credit issues or criminal charges1;
demonstrate high integrity and ethical conduct and standards;
are not currently employed, or have been employed within the past two years, by Vancouver City Savings Credit Union, any of its subsidiaries, or the Vancity Community Foundation; and
Review and abide by the Code of Conduct for Vancity Group Employees
Qualifications
We're looking for applicants who have all or a majority of the following qualifications:
experience:

serving on selection committees, conducting interviews, and assessing applicants2; and
serving on a board or reporting to a board;

demonstrated:

community leadership; and
decision-making ability;

strong communication skills, effective judgment, respect for others, integrity, and listening skills;
reflect the communities Vancity serves to ensure diversity of thought, background, and experience;
understanding of:

Vancity's mission and values, and co-operatives in general;
financial, social, and environmental performance and impact; and
election practices, governance, the financial industry, and social media;

the ability to make a substantial commitment of time from October 2021 through to May 2022.
Honorarium
Vancity will pay non-director members of the Committee an honorarium of $5,500 to reflect the work they put in. The honorarium is to be paid following the completion of the Committees' work in May 2022.
Application Deadline
If you're interested in becoming a member of this committee, we look forward to hearing from you.
Email election@vancity.com
to submit your résumé and a cover letter highlighting the skills and experience you would bring to this role.
If you have any questions for Vancity's Governance team
Remember to submit your application by noon on Monday, June 28, 2021.
Resources
---
1
All Committee members are required to undergo a background check, which includes a criminal records check.
2
Each year, the Committee is asked to identify and recommend to the Board five candidates for the three available director positions.