Annual General Meeting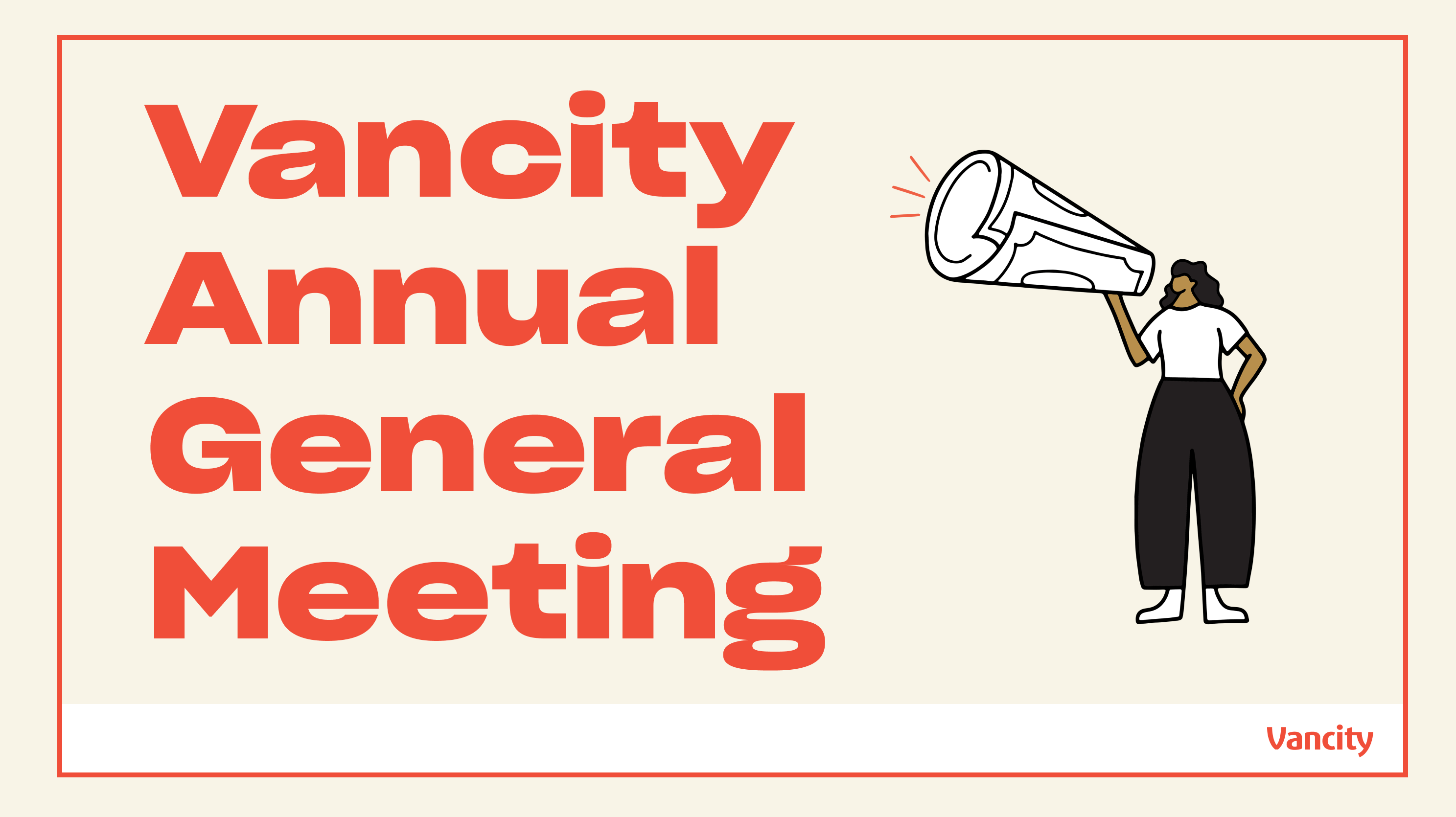 Calling all Vancity members: you're invited to the 2023 Vancity Annual General Meeting (AGM).
Join other credit union members, Board members, and our Chief Executive Officer as they present the Annual Report, any Ordinary and Special Resolutions, and a brief overview of Vancity's performance and strategy for the year.
When and where.
Wednesday, May 10, 2023 starting at 5:00pm. This year's AGM will be a virtual meeting.
What to expect.
Consider the AGM an opportunity to connect as a member with your credit union's leadership. Over the course of the meeting, we'll cover:
Report from the Board of Directors
Report from the Chief Executive Officer
Report from the External Auditor
Results of the Board of Directors' Election,
Member Q&A
Have a question for Vancity's leadership team? The Member Q&A is a perfect time to share your voice.
Watch the 2022 Vancity Virtual AGM.
Missed last year's virtual AGM? Watch the 2022 AGM webcast here.
2022 AGM member questions.
As promised, any member questions that could not be answered due to time constraints are now detailed in this AGM member questions resource and organized by theme.